Blush is a fairly easy product to use. Just smile, brush on and go. But the #1 culprit of a bad blush? The color. Too dark, too muddy, too sparkly, too blue…. You end up looking more like a china doll than a J. Low replica. But don't toss. Make it work.
Our Beauty on a Budget today deals with blush. So grab all your colors that don't cut it and create your very own mixer basket. What's a mixer basket? It holds all the shadow (more on that later) and blush colors that don't work for you and let's you create something else.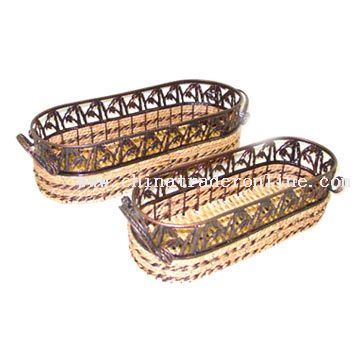 Blush on a Budget
So here are all your colors that are just bleh. Not quite. But don't worry.
Budget Trick #1:
Throw in your basket Mixer Tool #1. Your fav clear lip gloss and/or lip balm. Now you just created a whole tool box of lip colors. That too pink blush? That too muddy brown bronzer? Just might work as a lip color. Easiest way is to swatch on your lips with a q-tip or your finger tip. Like? Cool. Now add your lip balm over to keep the color the same, or your lip gloss to darken slightly and create a nighttime look.

Budget Trick #2:
Love to get creative? Toss in your highlighter in your mixer basket. Can be liquid, a stick, or shadow. Stick highlighters are the best as you have more control over how much goes on. Have a blush color that doesn't look right regardless what you do? Apply it dry first to lips, then touch your highlighter to the bottom lip. Then press lips together. Apply balm/gloss over. Viola. A nighttime look.
Budget Trick #3:
Have a blush that's too light? Take your light brown eye brow or eye pencil. Lightly sketch over your lips, top and bottom, but don't line your lips. Then apply your blusher color over. Apply balm/gloss over. Instant darker lip color…
Budget Trick #4:
Color goes on too light or just doesn't last on you? Spritz your blush brush with a little bit of water (mist is the key here, not drench) and sweep over your blush. Apply. Let dry. Your blush will last for hours… but note, the color will go on slightly darker.
To stay creative, keep your clear lip gloss/balm, brown eye pencil and highlighter in your blush basket. Ready to create a new color at a moment's notice.