They say eyes are the window to the soul. If that's true, eyebrows serve as the temperamental, often mismatched curtains. It's not their fault, per se. Eyebrow trends change over the years and without proper maintenance, it's easy for our brows to develop a mind of their own. These days, of course, a little bit of chaos is not always necessarily a bad thing. Thanks to bold brow enthusiasts like Cara Delevingne, Emily Ratajkowski and Mae Whitman, letting our brows grow in a bit is more popular than ever.
But with great brows come great responsibility.
That's why it's important to be equipped with knowledge and tools to grow your brows correctly while maintaining them to look their best. Sania Vucatej, owner of New York City's Sania's Brow Bar and Elke Von Freudenberg, owner of the Elke Von Freudenberg salon have seen their fair share of brows over the years, and as a result have some crucial information they have graciously bestowed upon us some much-needed tips.
Both Vucatej and Von Feudenberg favor tweezing or shaping as their method of hair removal. Vucatej says the practice " is most precise. Waxing and threading pull multiple hairs at once and with brows, each hair makes such a difference in the overall shape so you will always end up going thinner over time if you wax or thread." That's not to say that waxing or threading are bad options, though. When it comes to hair removal, the most important thing to keep in mind is that the person doing the removing has a lot of experience.
Below, find six tips for putting your best brows forward.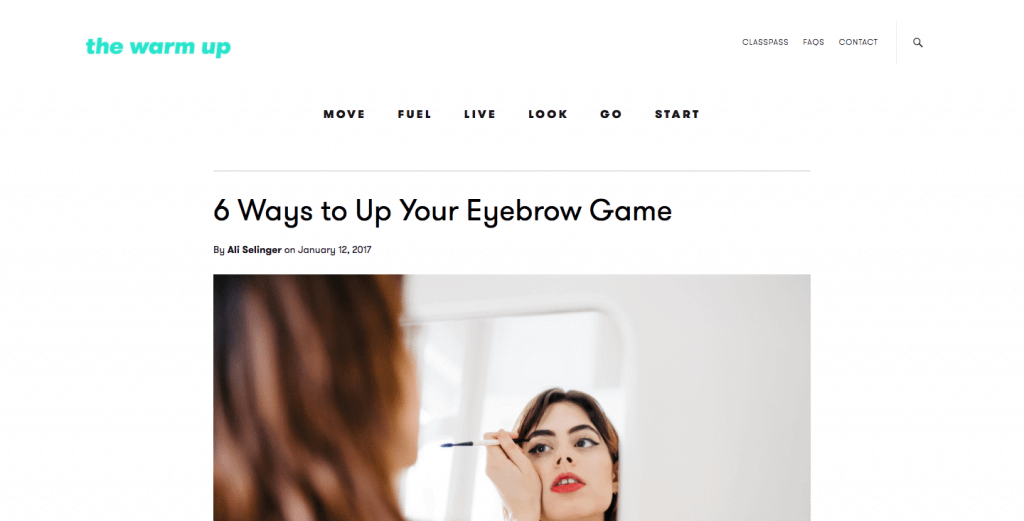 Don't treat your brows like the rest of your face.
Vucatej says to avoid getting the moisturizer and other products in your skin routine on your brows, as they can stunt the growth of the hair. "It blocks the follicle and causes hairs to shed. Avoiding this area lets the hairs grow in."
But be sure to exfoliate.
Von Freudenberg says that much like "brushing your hair," exfoliating the brows helps "get circulation going for faster growth." She sells her own brow scrub and serum. Blink Brow Bar has its own version in an easy-to-use pencil form, too.
Stay inside the lines.
If you want to do brows at home, be sure to know your boundaries — literally. Vucatej recommends penciling in your brows first so that "it creates a barrier" and you can see which "strays fall outside the line." Then you can pluck the strays without worrying about removing too much. Both Vucatej and Von Freudenberg sell their own great, slanted brow pencils, which can be purchased here and here, respectively.
Resist the urge.
We've all been there. You're looking at your brows in the mirror, spot the stray hairs, and all of a sudden it's been of picking and prodding at your now less eyebrow hair adorned face. Over-tweezing can make a difference by just one or two hairs if you're not careful, and one accidental slight of hand can make a world of difference when it comes to brows. That's why Vucatej says it's so important to "never tweeze more often than every two weeks," adding, "tweezing more frequently than this does not give your brows time to fully start growing in."
Stay in shape.
It might now seem it, but the shape of the blade on your tweezer can make a big difference. Not only does a slanted tip tweezer works best for plucking out hairs with precision, it also causes the least amount of breakage. Maintaining the tweezer you use is also important. Vucatej recommends using alcohol to clean the blade after each use and prevent dulling, and Tweezerman tweezers come with a slanted tip and free sharpening if at any point the blade dulls.
Don't be afraid of a pencil.
Growing a bold brow doesn't happen overnight, and a pencil can be your best friend — or your worst enemy. Thankfully, there are tons of easy-to-use products on the market right now. Using a slanted pencil like Vucatejs or Von Freudenberg's options above or other fan favorite Benefit's Goof Proof pencil can help achieve a natural looking statement brow. As far as methods go, most experts agree that using the pencil in short, small strokes over the length of your natural brow line is the best method of application.
Visit for more of my brow tips at Classpass.com